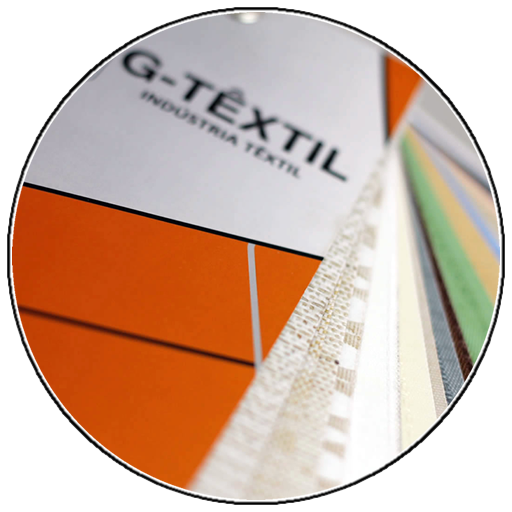 G-TÊXTIL ITSELF
G-Têxtil is a company made with 100% of national capital which competes with the big textile manufacturers for blinds and shades, in the international and national market.
Located on the street Rami 69, Industrial District Prefeito Abdo Najar, in Americana, state of São Paulo, the company is affiliated with the Brazilian Shutters Association (ABRAPE), an entity formed by inputs manufacturers, assemblers and accessories distributors for blinds.
The facility has a 3.300m² manufacturing area, strategically divided into two plants, where are installed world class equipments.
The weaving is provided with a complete infrastructure for manufacturing flat woven with electronic looms, including Jacquard Rathier with widths ranging from 1,80m to 3,50m.
It also has a finishing structure for gumming and dyeing fabrics, review, cutting and packaging departments.
Included in this area are the stocked products, industrial planning, commercial, financial, costs, after sales assistance and labor's medicine.
Today, the company's producing capacity is 320.000 meters per month of finished flat fabric.
Vision: Trough planning and organization, the vision is always offer the best textile solutions to the blinds and curtains segment. Also, the company expects to develop the maximum of its organizational and competent capacity, all with social responsibility and sustainability.
Values: The G-Têxtil aims on respect and commitment to their trade relations. Valorizes respect for the human being, life´s quality and job creation. It is also its nature to promote integration among the many environments of the company in order to generate organization in their actions.
Mission: Become a reference in the textile market for the segment of blinds and curtains, offering products of the highest quality and effective costumer service. This item admits also to show the company's commitment and passion about what it does, always with the goal to reach the expectations.
RELATIONSHIP CENTER:

(19) 3469.5871
Americana / SP